How To Pack A Shipping Container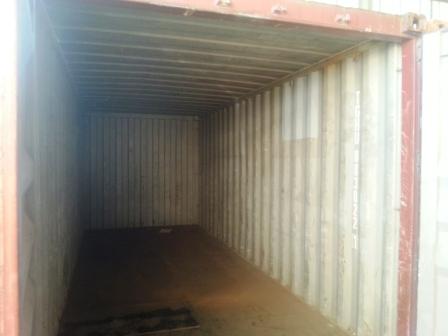 Coastal Container's DO's & DON'Ts for packing a shipping container
There are many ways to pack a shipping container, however there are some methods that are more effective and have been tried and tested by the professionals. Coastal Containers have put together the following lists of DO's and DON'Ts for packing a container.
The first major checkpoint when packing your container is whether or not the container is going to be transported on completion. If your container is simply being used as storage on site without any transportation, you can pack it similar to a garden shed, eg. however it works best for you. IF however your container is going to be transported (by either rail, ship, truck or combination), we strongly recommend following the below guidelines to ensure the safety of your goods and easier transportation. Golden Rule: Heavy items on the bottom, lighter items on top.
DO's
Try to distribute the weight of the contents evenly throughout the shipping container

Use the lugs (steel loops at the top and bottom of the container) to secure any movable contents with strapping (criss-cross works well)

Use smaller items to pack in between the larger boxes

Drain all liquids from equipment (eg. petrol from mowers)

Disconnect all batteries

Secure all electrical cables to appliances

Ensure doors on furniture are all securely closed

Protect your furniture by wrapping in blankets or plastics

If possible, remove table legs prior to wrapping in blankets or bubble wrap

TVs and PCs if possible, should be placed in their original boxes and reinforced with Styrofoam boxes.
DONT's
Flammable or hazardous substances including spray cans

Perishable food items unless suitable for storage in the wine storage area

Plants or seeds – these are likely to die and will cause problems at customs

Environmentally harmful goods

Important documents – family records, passports, financial records etc.

Jewellery

Guns or weapons

Illegal goods

Stolen goods

Explosives
General Packing Tips
Small household items and clothes should be placed in sturdy boxes and labelled.

Bikes – wrap bikes in blankets or sheets to prevent scratches.

Books – place books into small boxes as they can get very heavy and the boxes can break under the weight or make them too heavy to easily move.

Crockery and fragile pieces – all breakable items need to be individually wrapped in newspaper or bubble wrap.

Paintings/frames – wrap them in bubble wrap and then cover them in cardboard; they should be stored standing and not lying flat.

TV/computer – Laptops should travel with you, but TVs and PCs if possible, should be placed in their original boxes and reinforced with Styrofoam boxes

Strap together any longer loose items eg. garden tools, cleaning equipment

Don't overload your smaller boxes (eg. bulging sides or overflowing from the top), this makes stacking much more difficult

Reinforce the bottom of your boxes with extra packing tape
*Recommendation: Make an inventory list as you pack and label/number your boxes to easily find items at a later stage
Check out this YouTube video for more tips on how to maximise the space in your shipping container.
REMEMBER: If you pack and load your own container you can save yourself a lot of money.
Boxes that have heavy items such as books in them should be placed around those that have breakable items in order to minimise the amount that they will shift around during the journey.
It is very important that you secure all items inside the shipping container effectively. Remember that the journey they will be taking is not necessarily going to be a smooth one. They will be loaded and offloaded from a ship by crane and they do not always get treated gently.
Happy Packing!!
Related Topics